Armistice Day parade in Hermanus 11-11-2006
.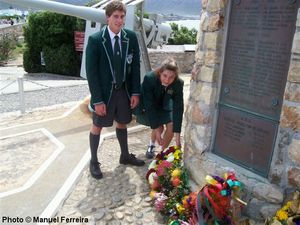 On the 11th day of the 11th month at the 11th hour, the Head boy and girl of Hermanus High School lay a wreath for all those brave South African soldiers who gave their lives for ours today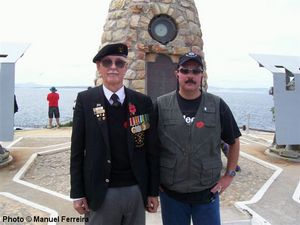 John Ridgeway, a veteran of 31BN at Omega South West Africa and Manuel Ferreira at the War Memorial in Hermanus.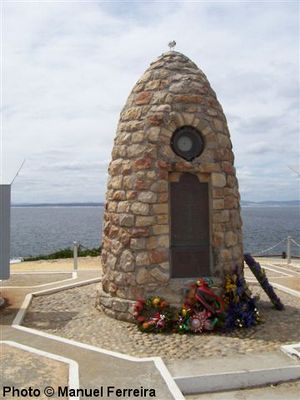 War Memorial in Hermanus
PLEASE WAIT FOR THUMBNAILS TO LOAD
Use right or left arrow on your keyboard to navigate.
Freedom of Hermanus
Hermanus, 11th Nov 2006
The Mayor of Overstrand Municipality, General Theo Beyleveldt, grants the freedom of the Overstrand Municipality (Hermanus, Kleinmond, Betty's Bay, Rooiels) to Regiment Westelike Province. The regiment goes back to 1856, saw action in WWII, and in the border and Angola campaigns.
Photos Courtesy of Manuel Ferreira and Danie van den Berg

More Photos ► ► Page 2
Copyright is alive and well, please click